verhuren
Holiday rental, (annual rental see below)
In order to meet the demand of our customers, we are urgently looking for well-kept houses / flats in our holiday rental offer.
Are you looking for rental income while still being able to enjoy your property at sea? This is possible via ERA Servimo, recognised tourist rental office !
For more than 70 years the family business ERA Servimo has built up a solid name, expertise and clientele in Koksijde, St Idesbald, Oostduinkerke, Nieuwpoort and De Panne;
Take advantage of this and contact us today for a free quote/price estimate! Mail us or T 058 51 92 95
You decide which periods you want to rent out and you can still rent out your property yourself via mutual communication.
How do we work?
We take away your burdens and take care of your revenues!
We will assist you administratively to make sure that your property complies with the safety and quality legislation (decree on tourist rental);
8 professional and experienced holiday rental employees who take care of your property and its tenants on site;
Presentation of your property and guided visits with potential tenants;
Draw up the contract, collect the advance and the balance of the rent + confirm the owner
Recording counters, control and activate heating before arrival of tenants;
Receive and guide tenants, handle complaints;
Checking the property after the tenant's departure + refunding the tenant's deposit if the property is clean upon departure;
permanence 7 days a week and 24 hours a day in case of problems experienced by the tenant;
Small defects to be solved by ourselves + own worker in case of urgent mechanical defects or maintenance on request
owner's settlement - advance payments on request - tenant's consumption refundable to landlord;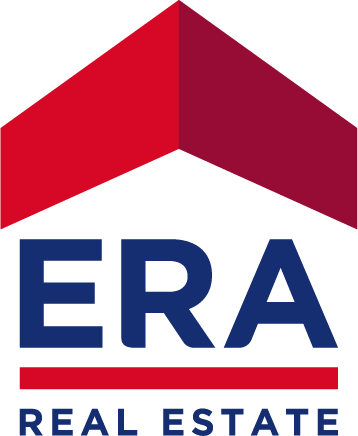 Marketing and publicity:
a detailed property map on the Internet with professional photographs, explanations, location, free periods, etc. on our rental site www.servimo.be;
annual dispatch of an A4 full colour catalogue with photos, explanations and prices to our tenants + distribution via our 4 offices (10,000 copies);
link from www.era.be (> 18.000 visitors/day) to our holiday rental site;
publicity in regional and national newspapers, various portal sites, many internet campaigns;
Offering your property from our 4 offices in prime locations, of which the Koksijde office is open 6 days a week;
(St Idesbald, Koksijde, Oostduinkerke, Nieuwpoort, De Panne shop window)
...
As a recognized tourist rental office we can also offer cheaper parking tickets to our tenants.
We look forward to a future collaboration! Contact us: servimo@era.be or T 058 51 92 95
Annual rental
Carefree renting
Service and quality in our service are highly valued. If you want to rent or let a property, ERA SERVIMO is ready to support you in this endeavour. Our full time rental manager, Mrs Natacha Weerbrouck, will assist you every step of the way.
Our working method
We determine the appropriate rental price in consultation with the landlord.
We create the necessary publicity for your property.
We personally accompany the candidate tenants during viewings.
We screen the candidate-tenants (according to the law on privacy).
We report and advise our landlords.
We organise a first non-committal meeting between owner and candidate.
We draw up a clear tenancy agreement.
We provide an expert and comprehensive description of the place.
We take care of blocking the rental guarantee and collecting the first month's rent.
We provide advice, even after the lease of your property.
Rental legislation and indexation
Rental legislation is a fact of life that is constantly changing. Via this LINK you will find a detailed explanation of the completely renewed rental legislation. The legislation mainly concerns the properties that serve as the tenant's main residence. You can find answers to questions related to renting and letting a property:
What are your rights and obligations as a tenant or landlord?
What is the duration of a tenancy agreement?
How are the rent and charges calculated?
Who pays which costs?
What should you do in case of a change of owner or a dispute?
In addition to legislation, there is also an almost annual rent indexation that needs to be taken into account. Thus, every year the rent may be adjusted to the cost of living on the anniversary date of the entry into force of the contract. For this purpose, the health index must be used.
Contact us for further information or consult the calculator if you want to calculate your new rent